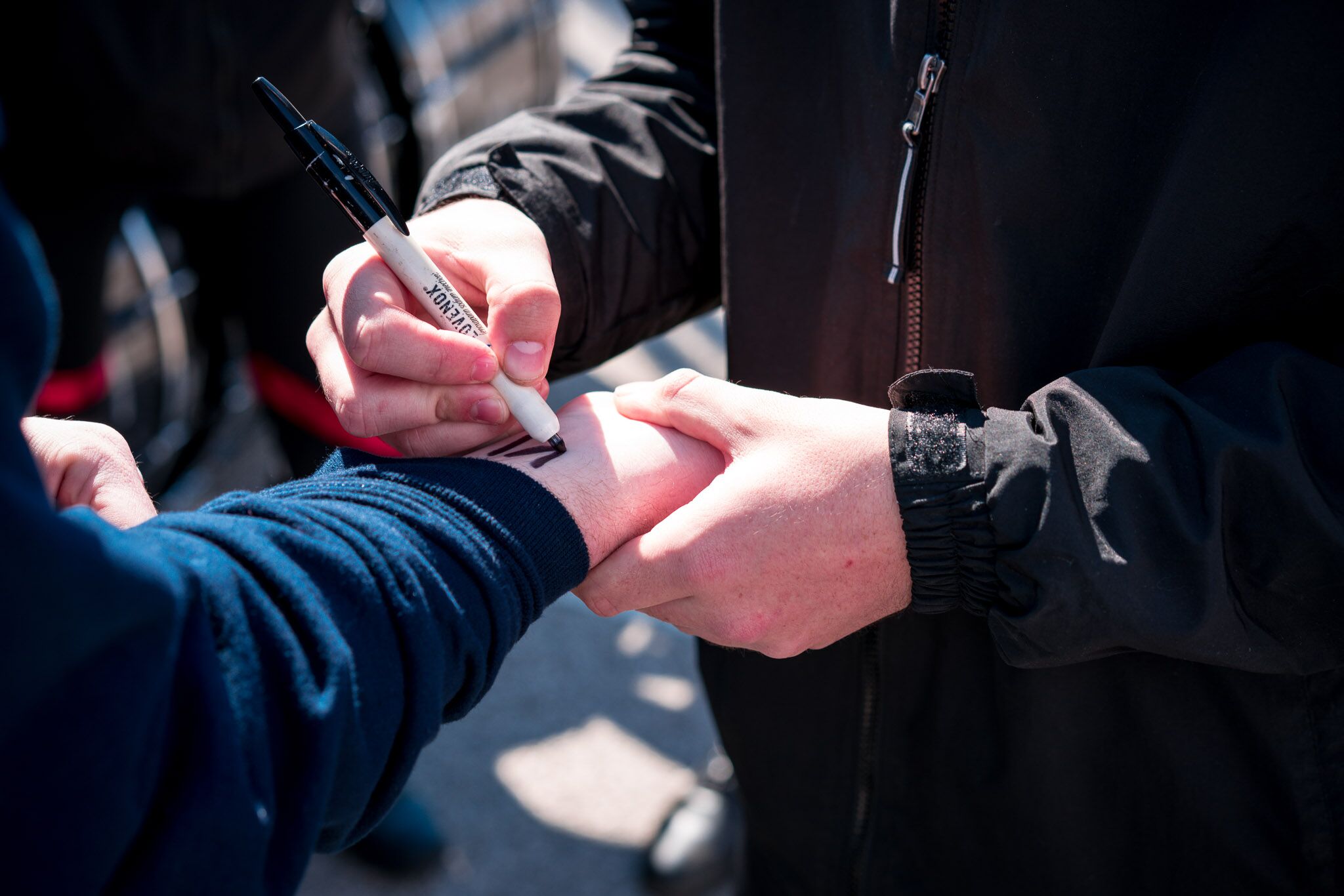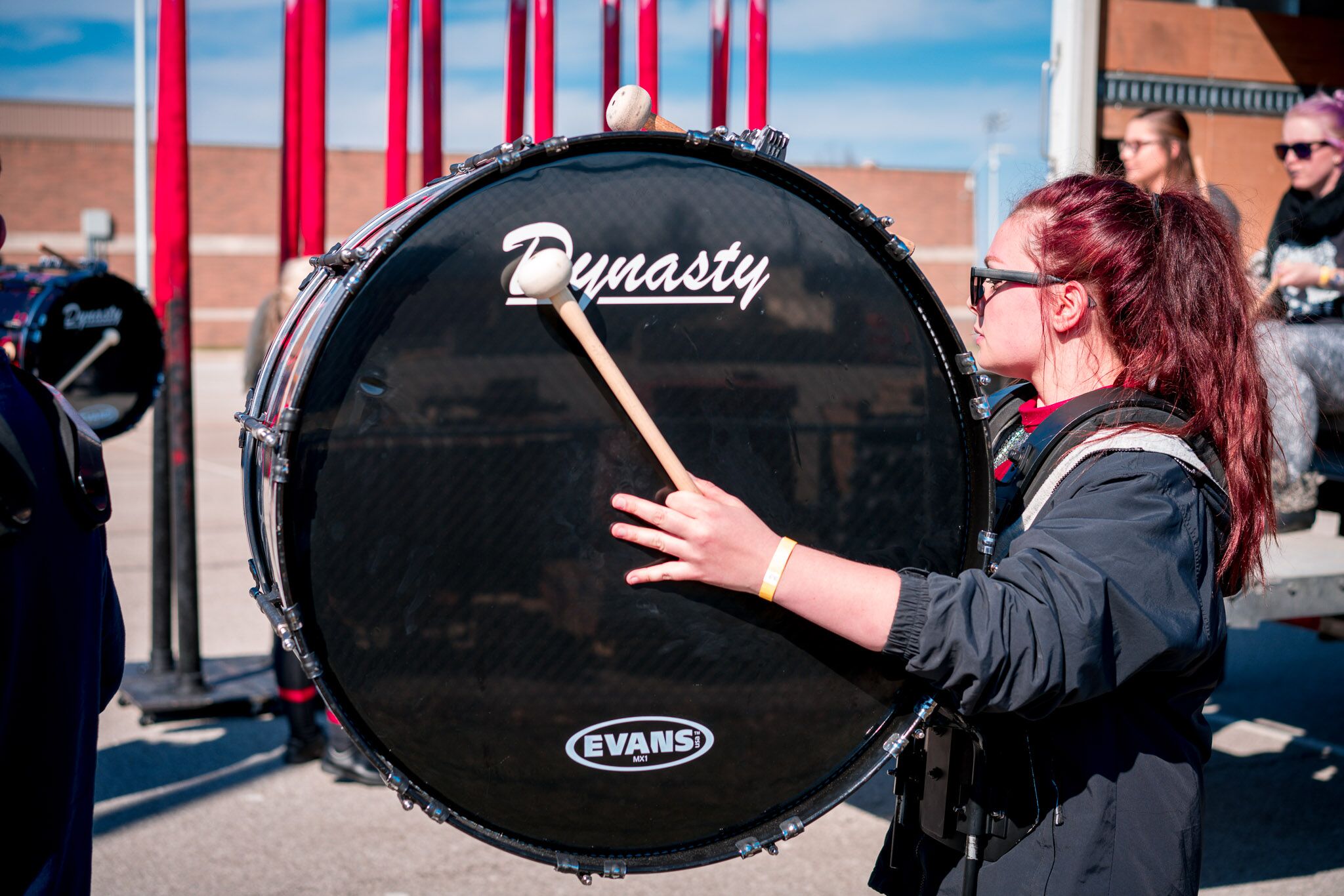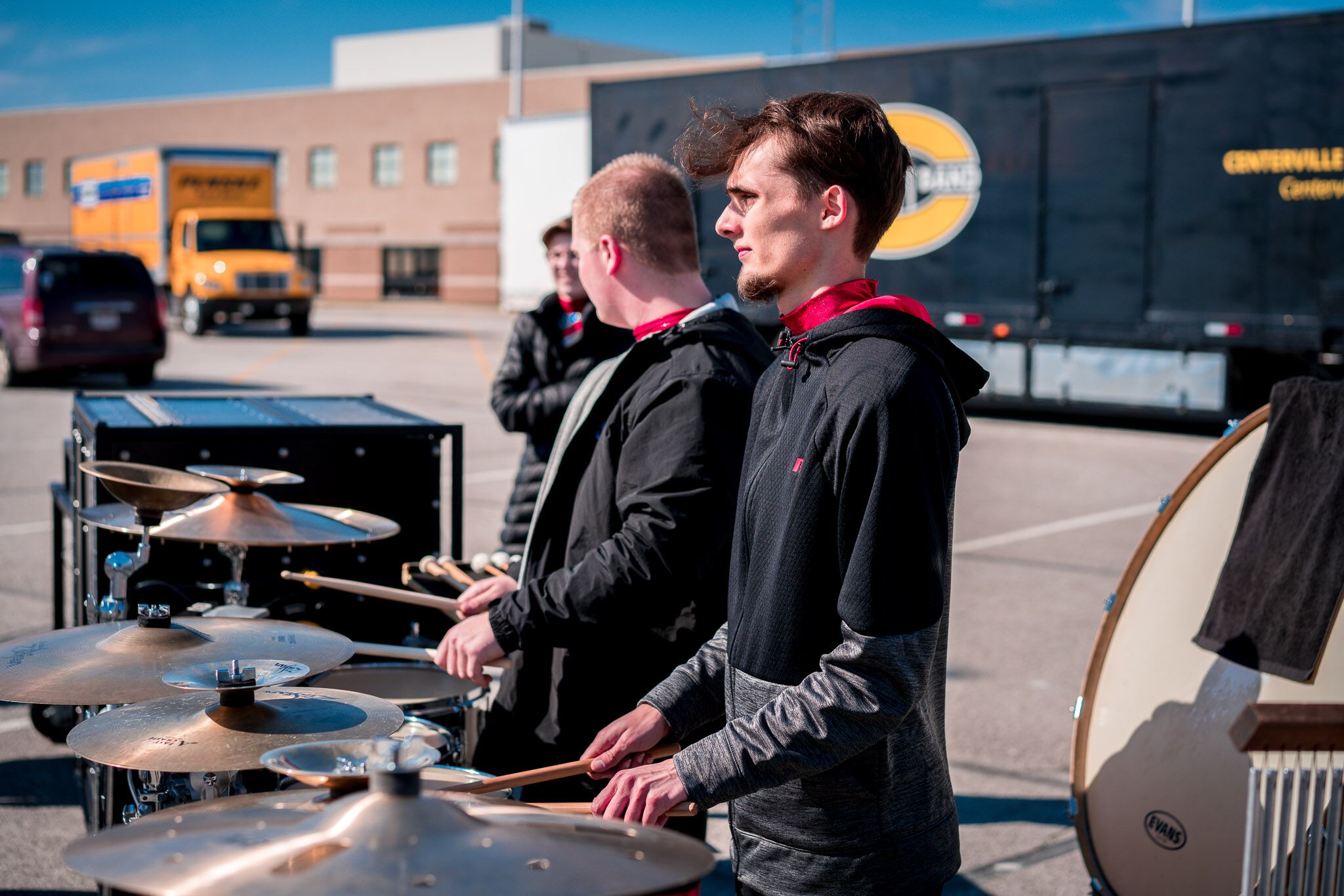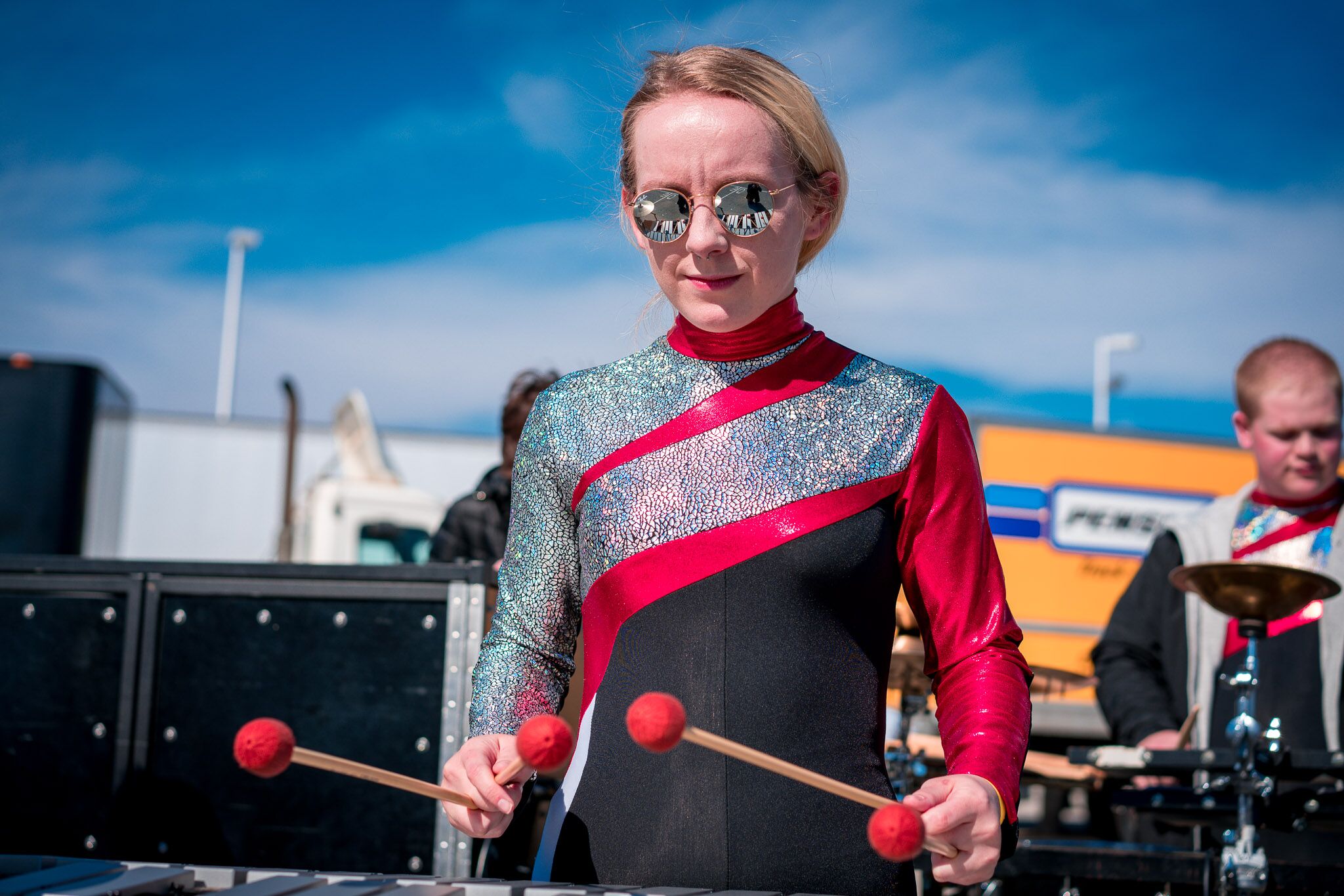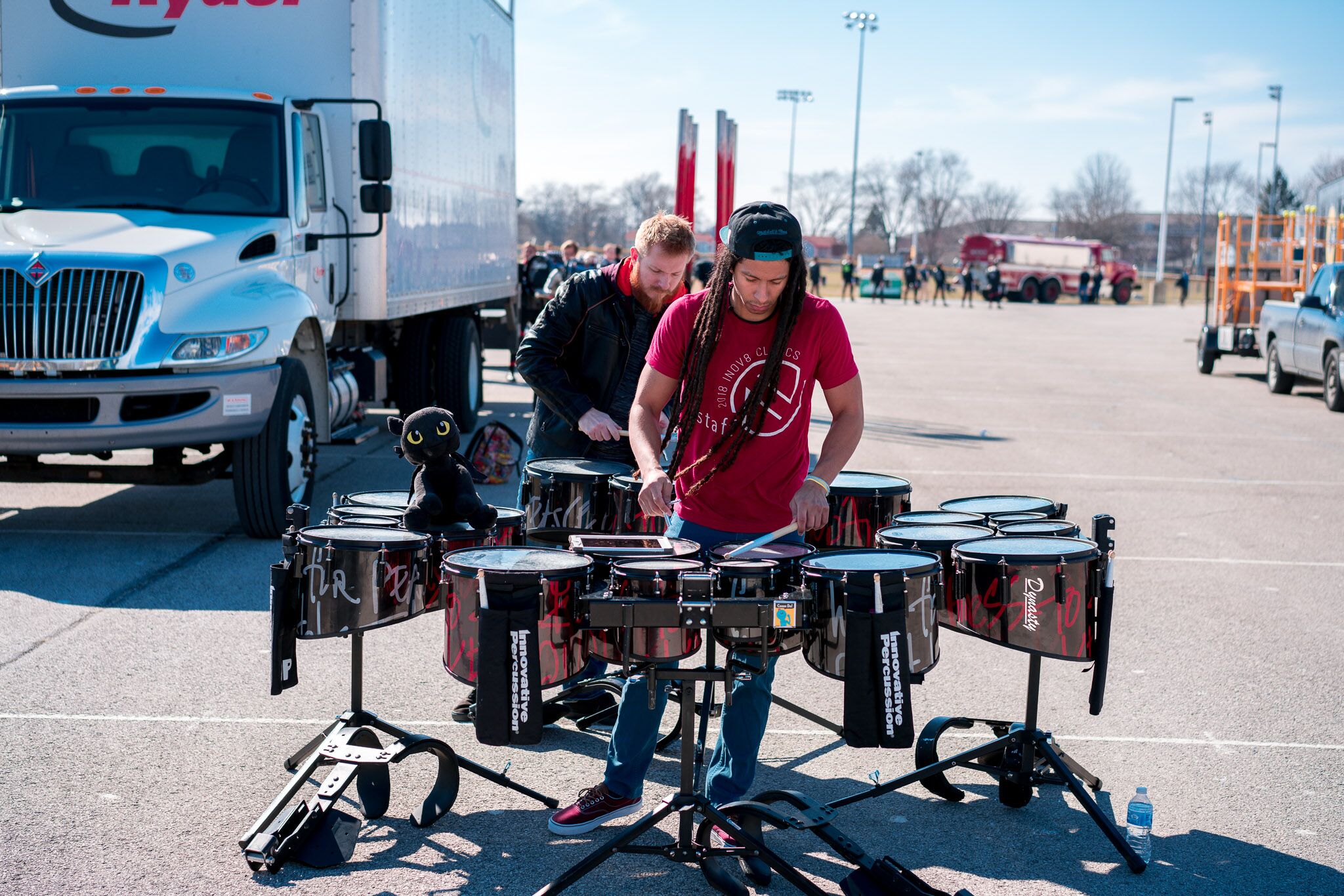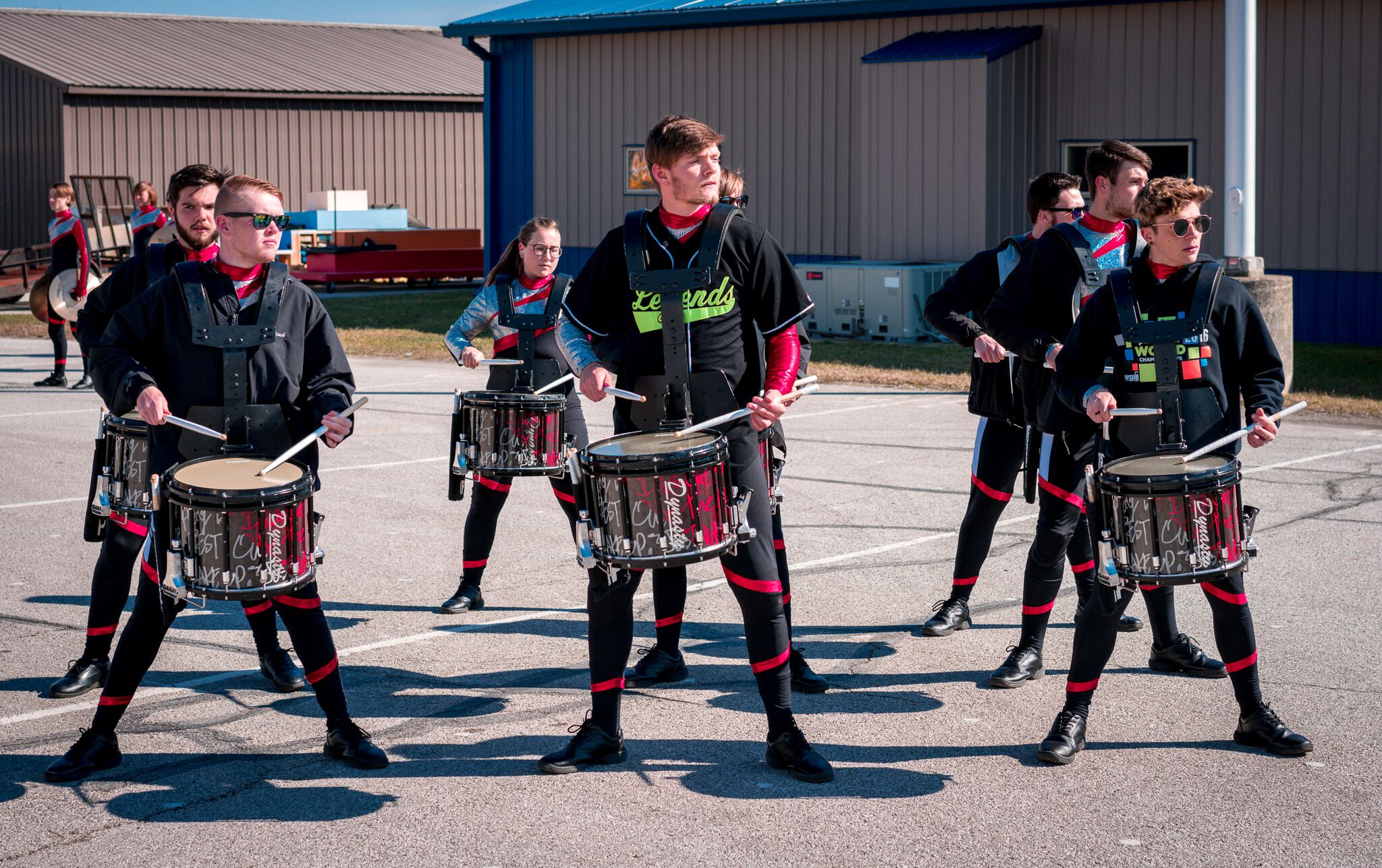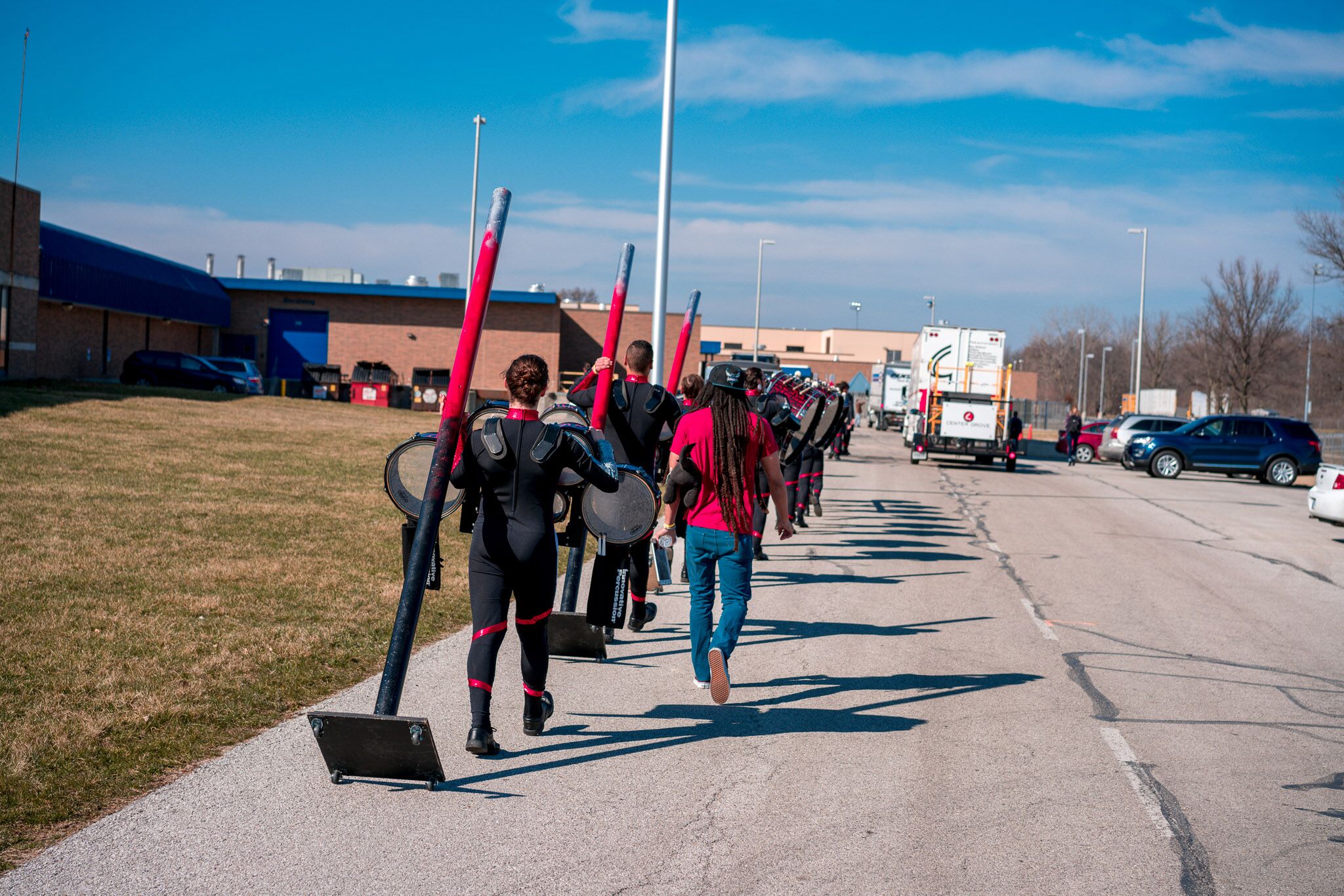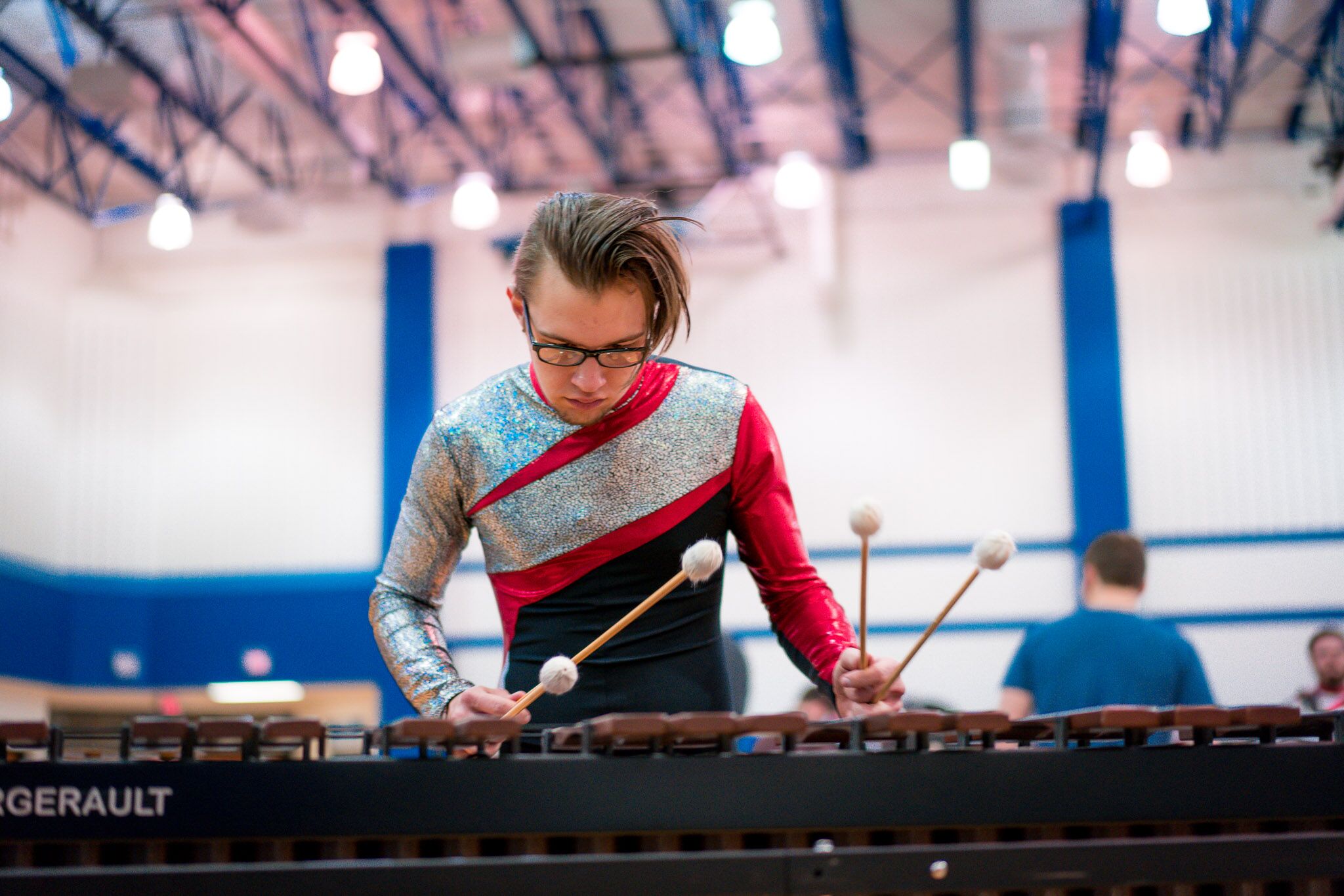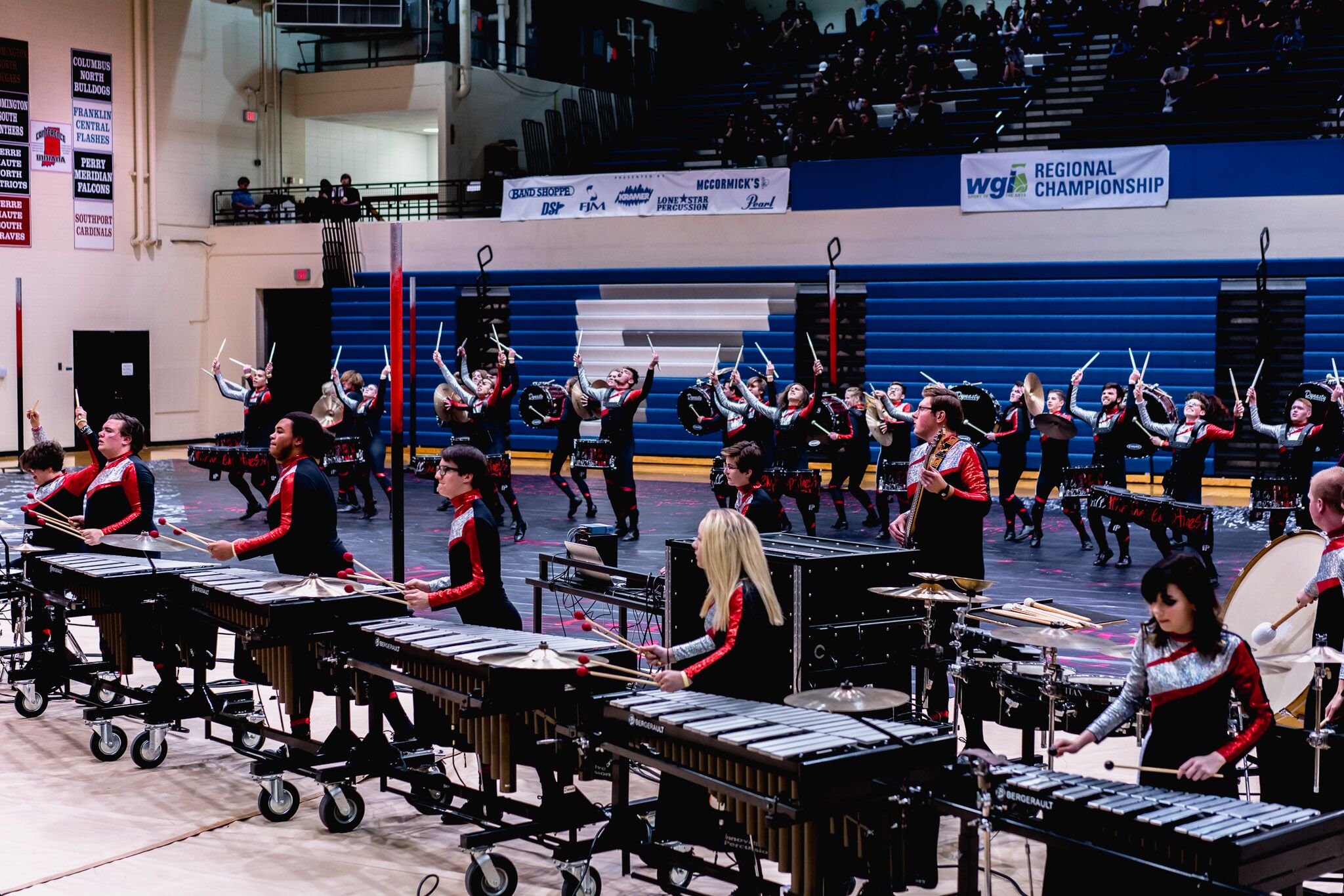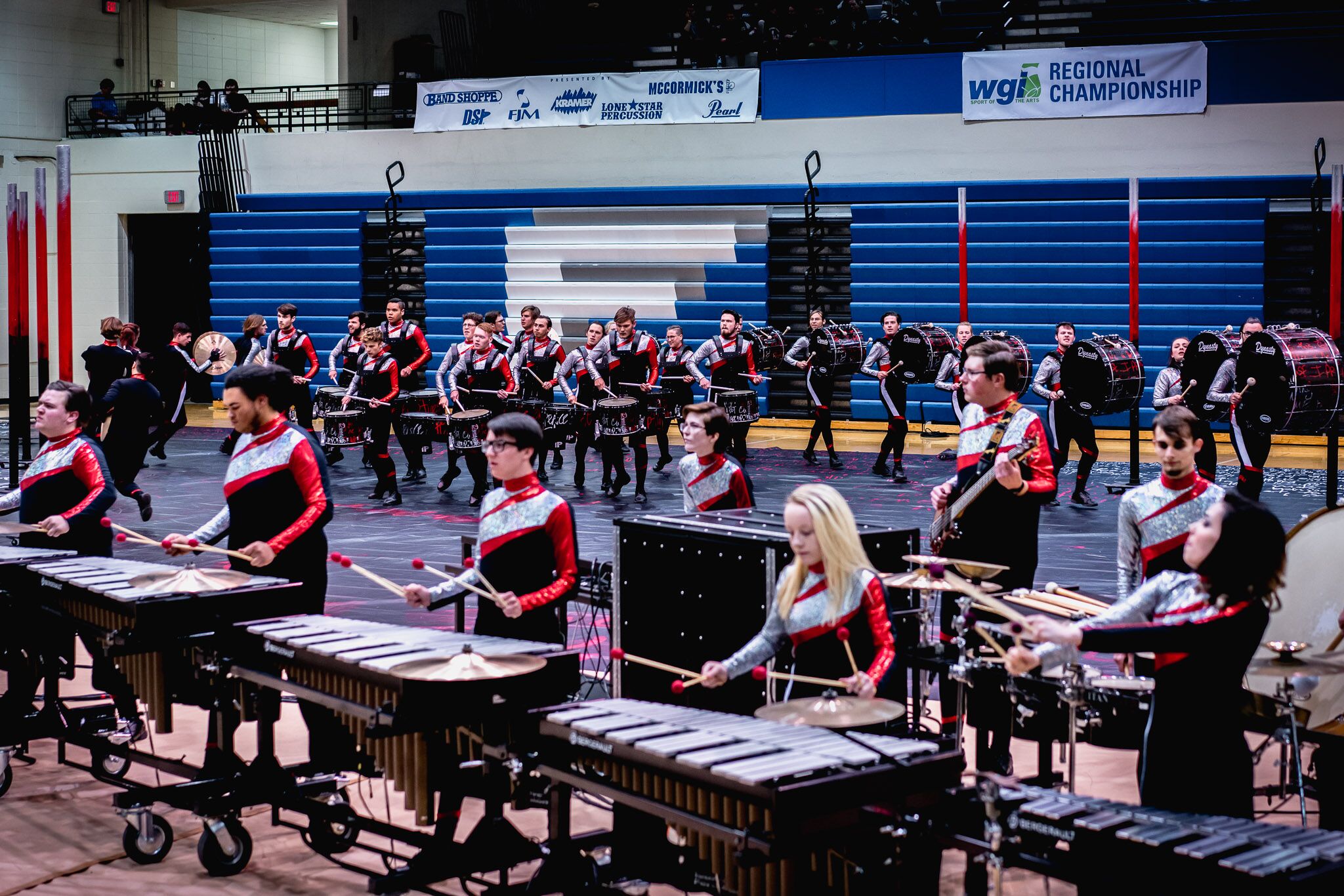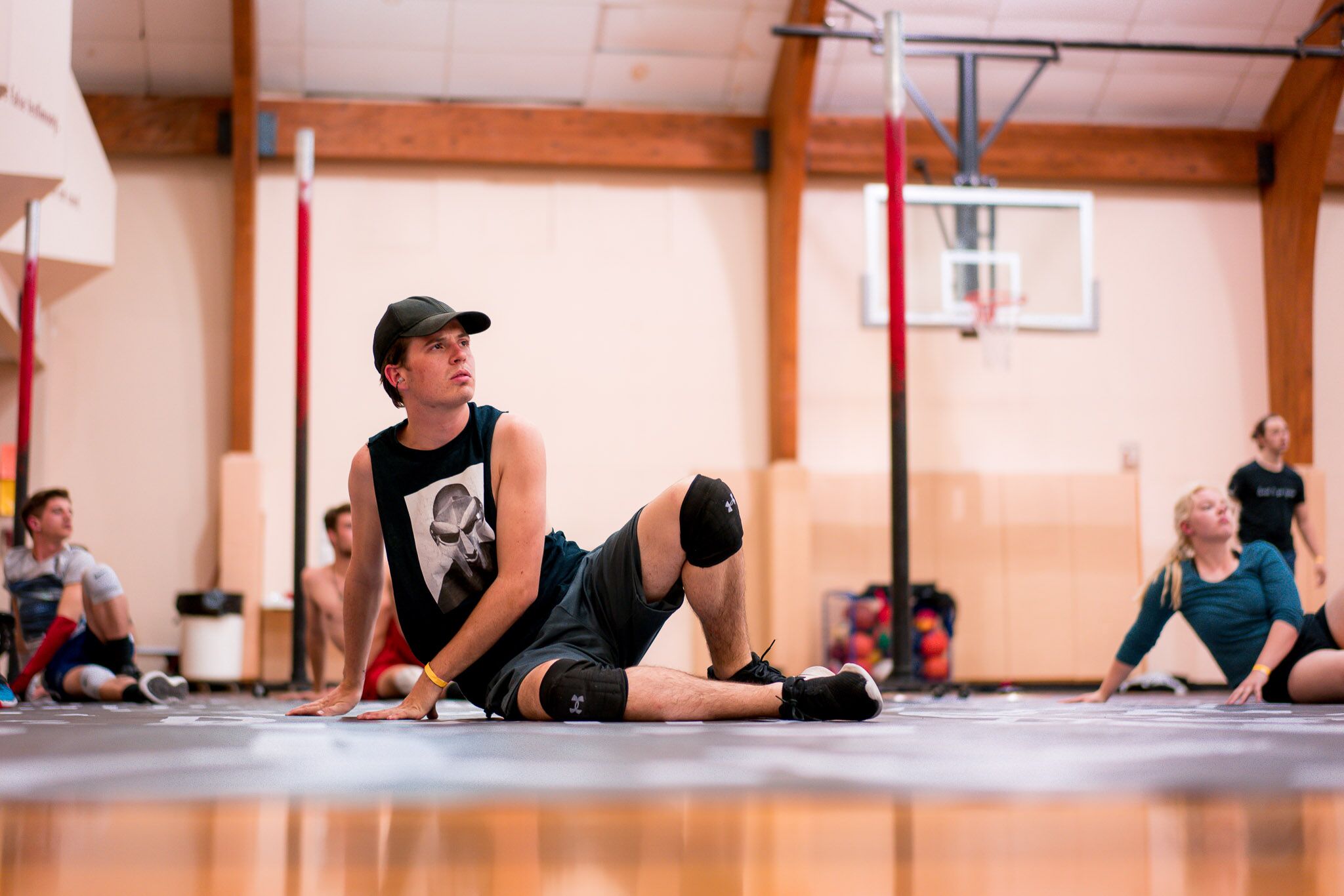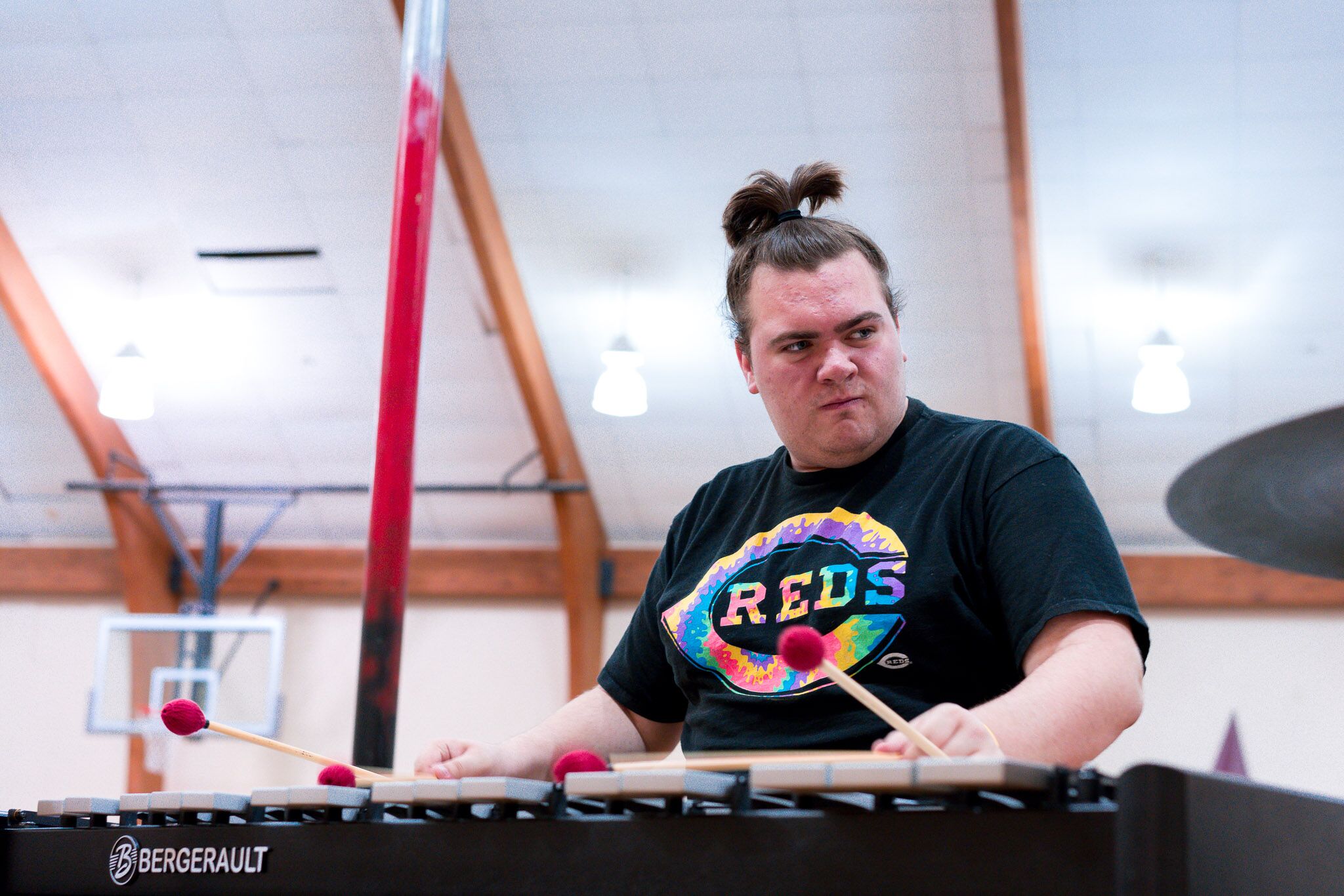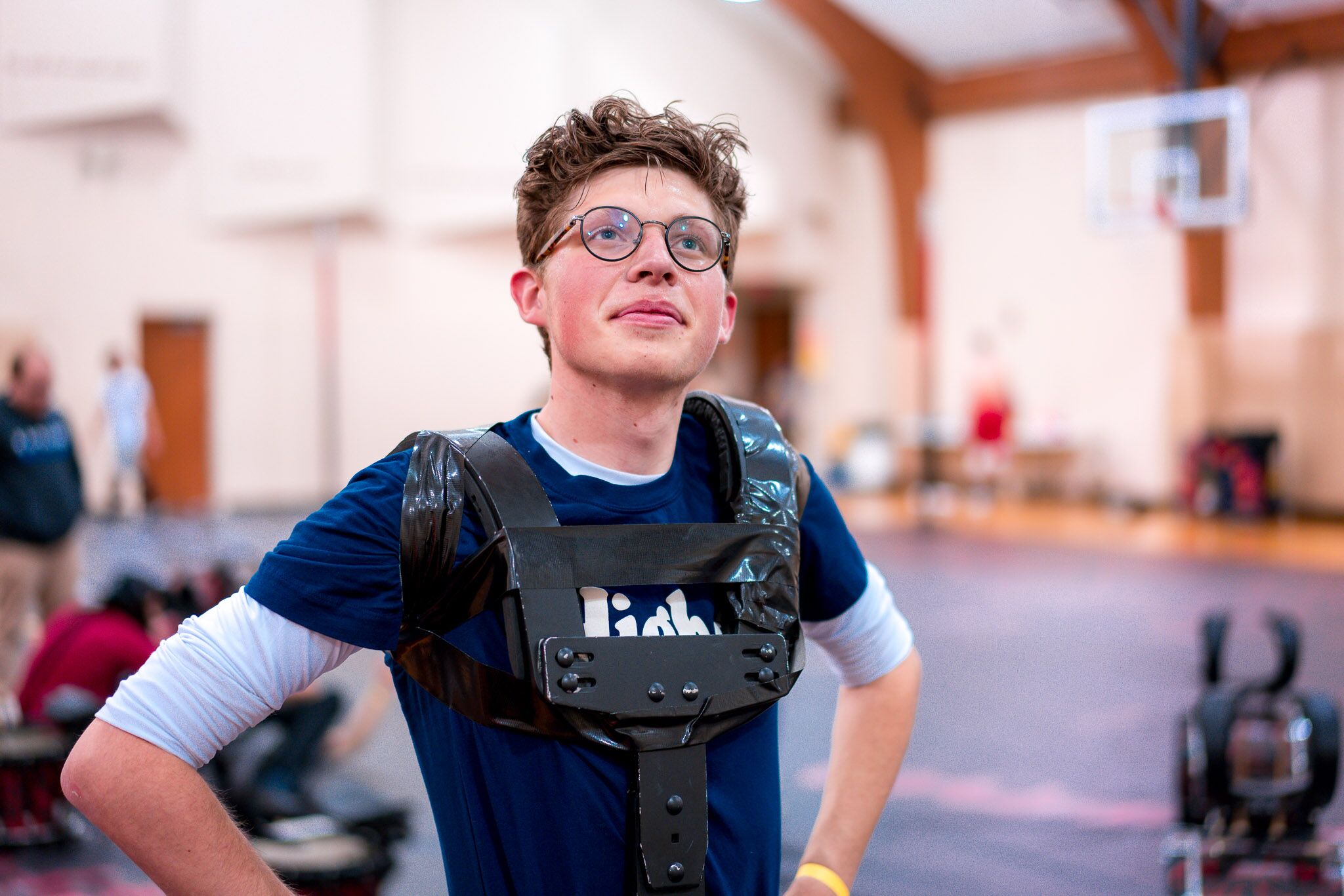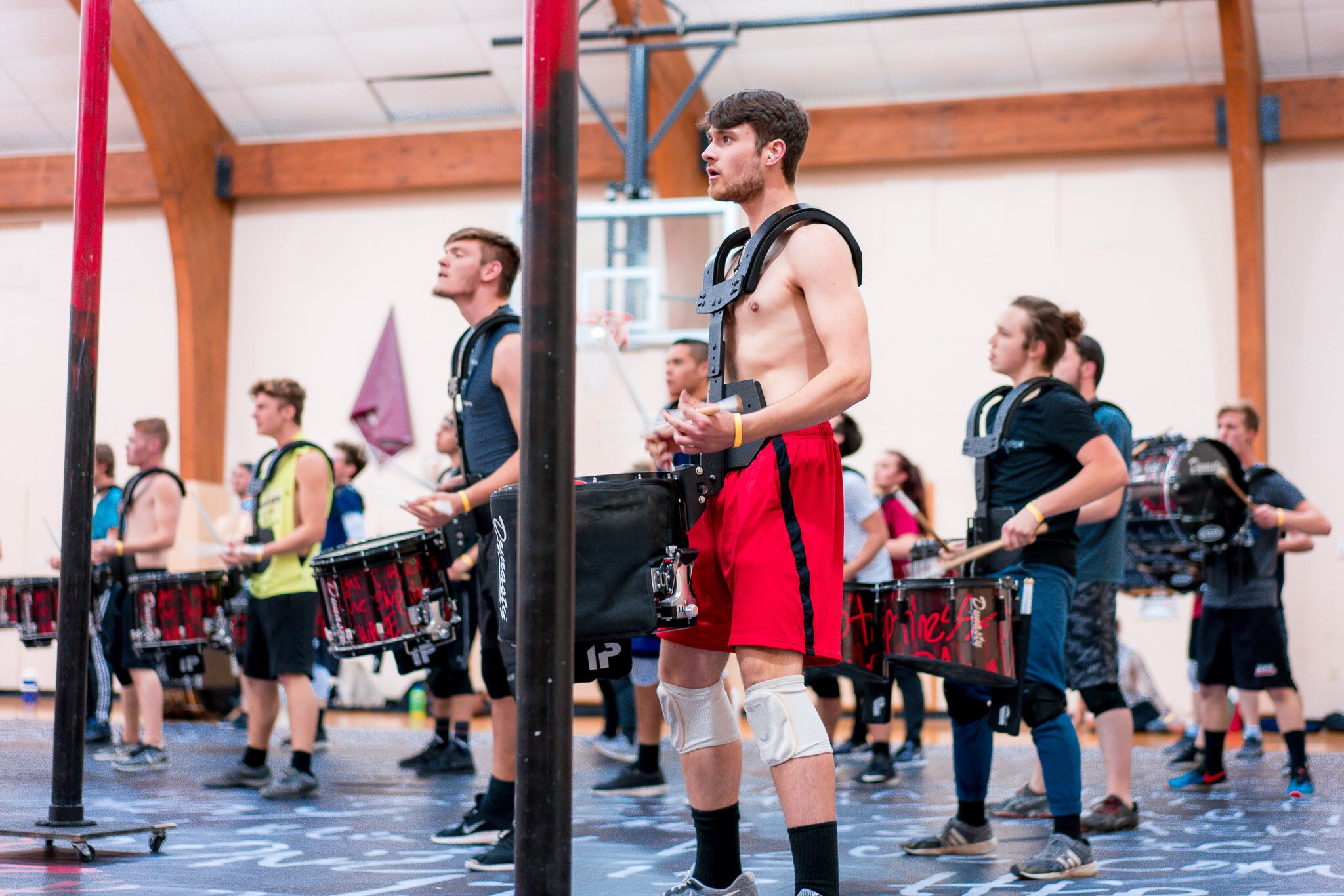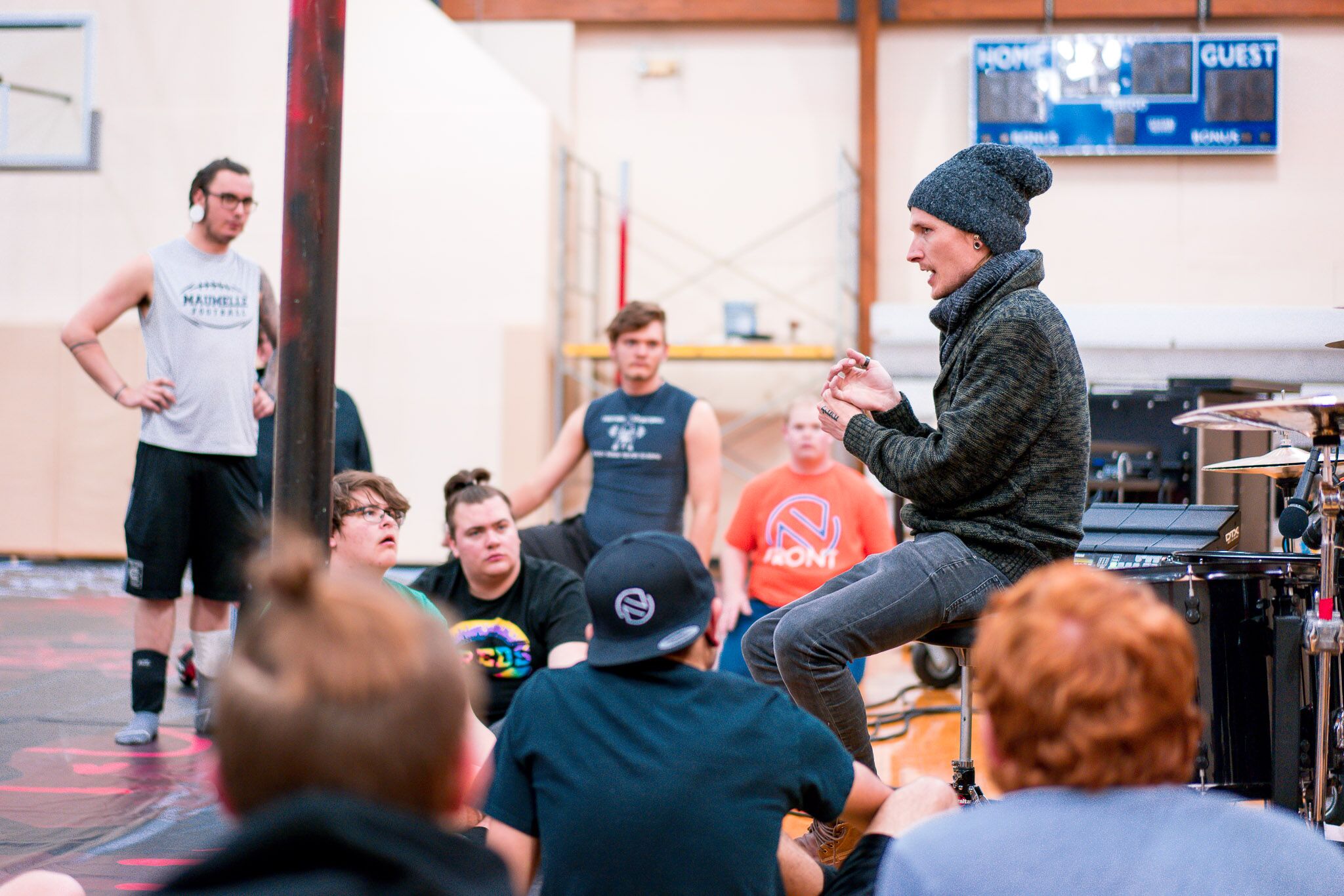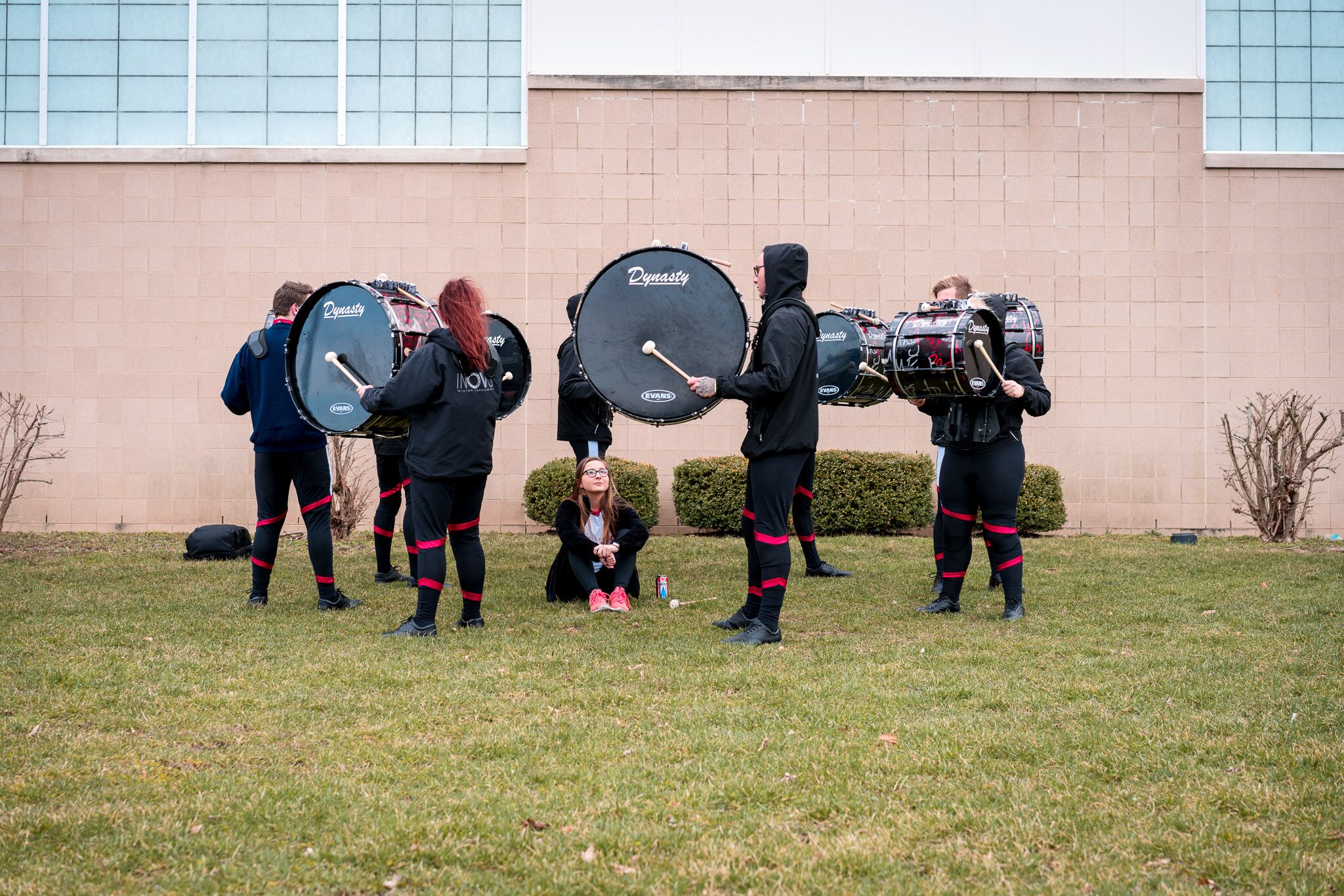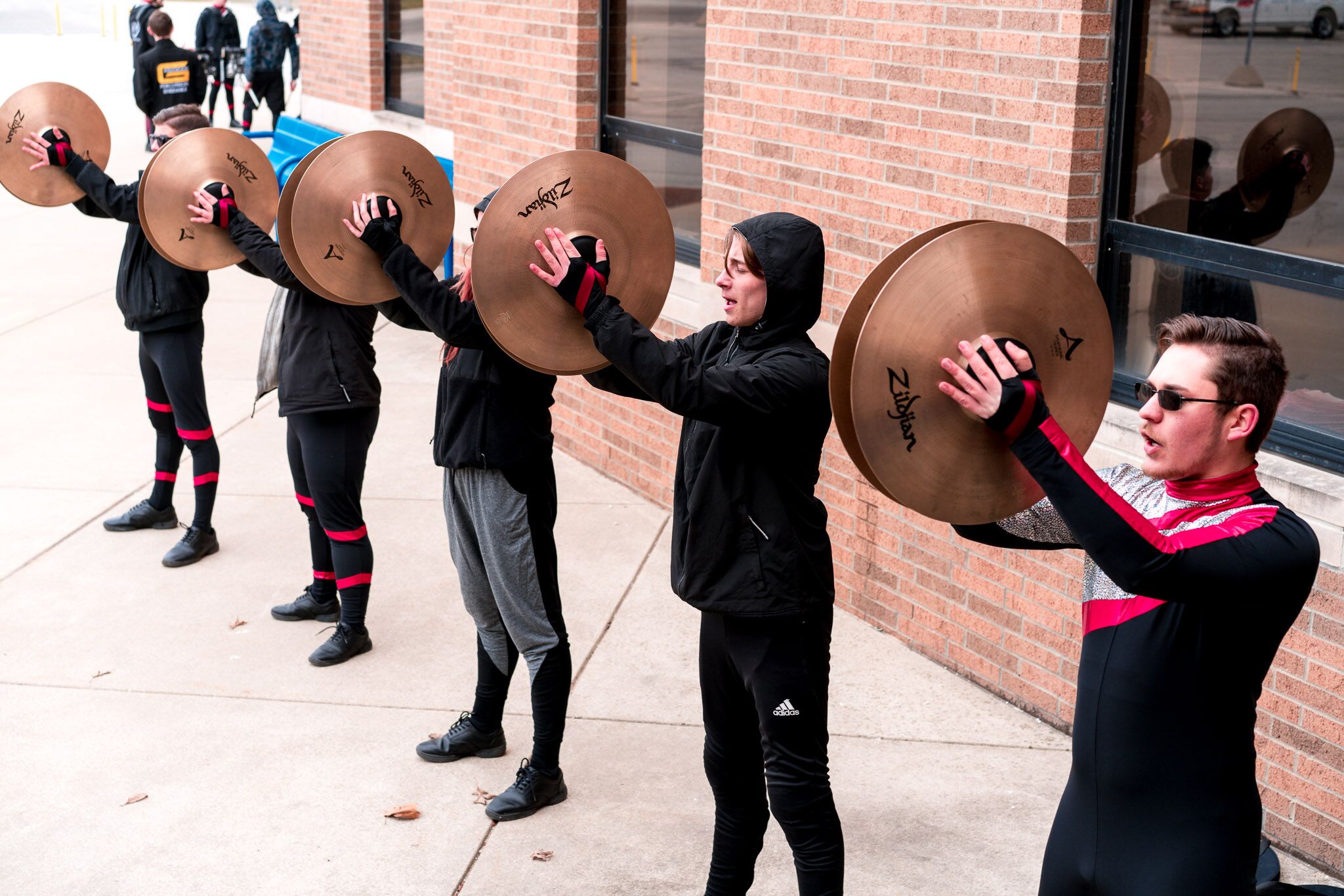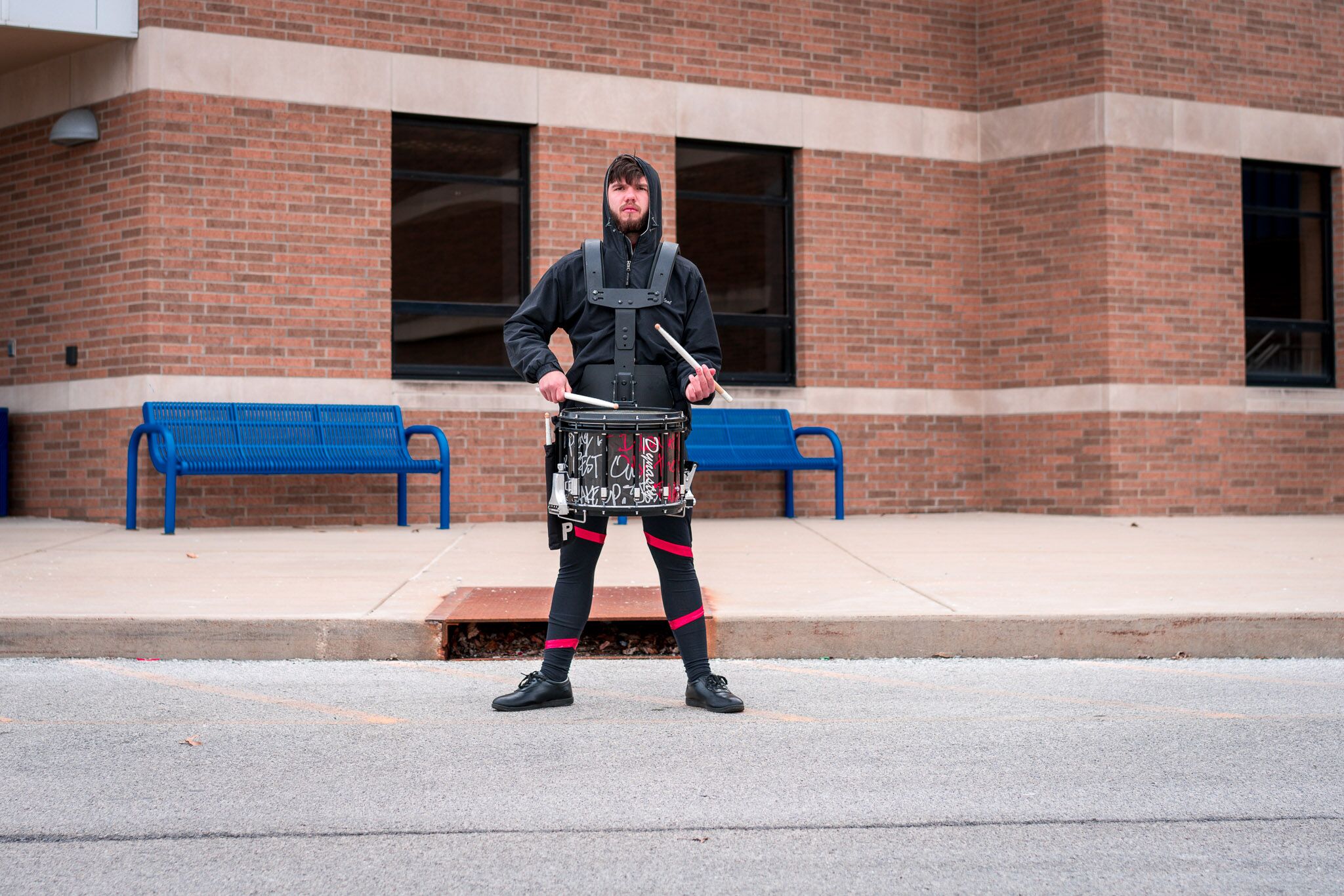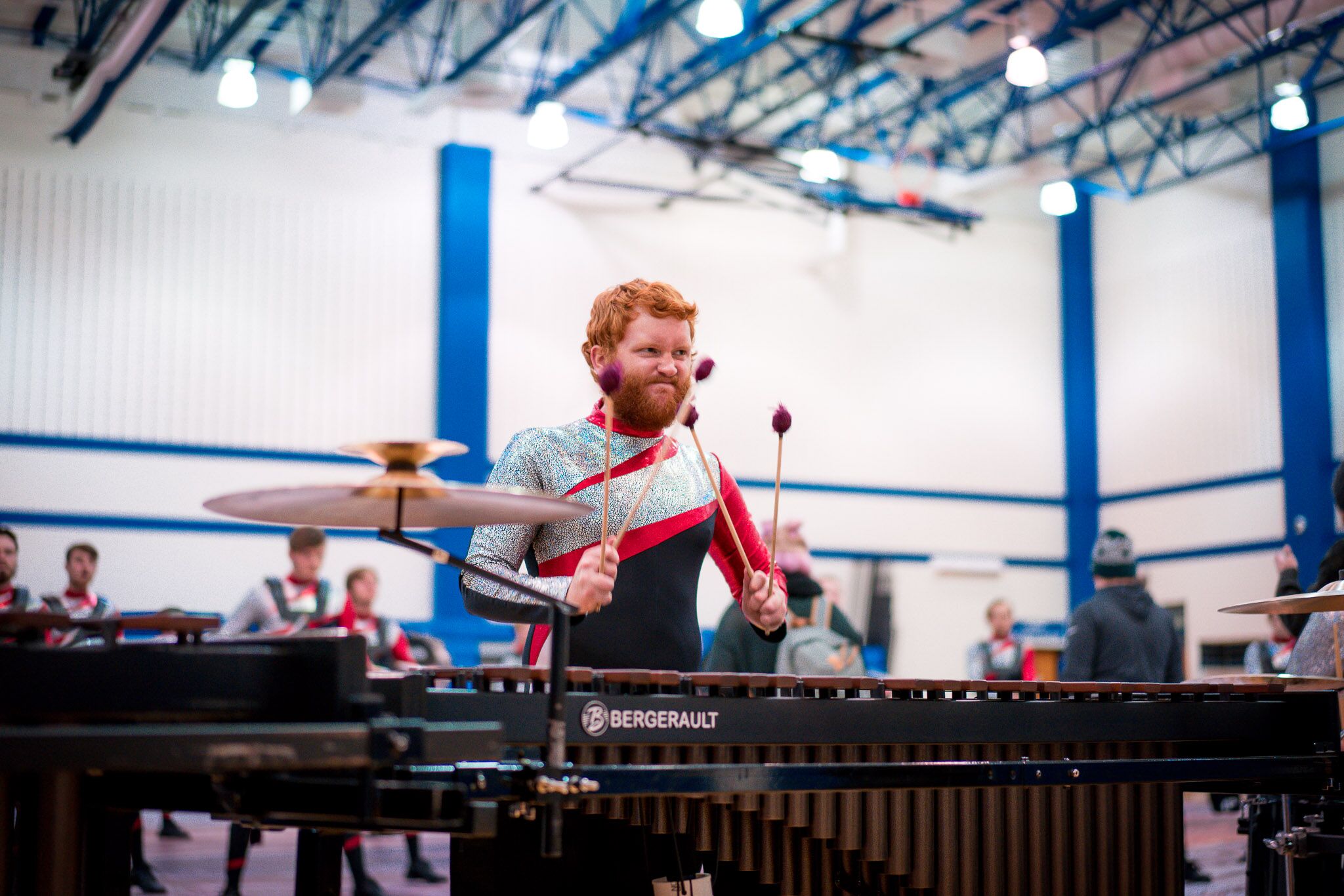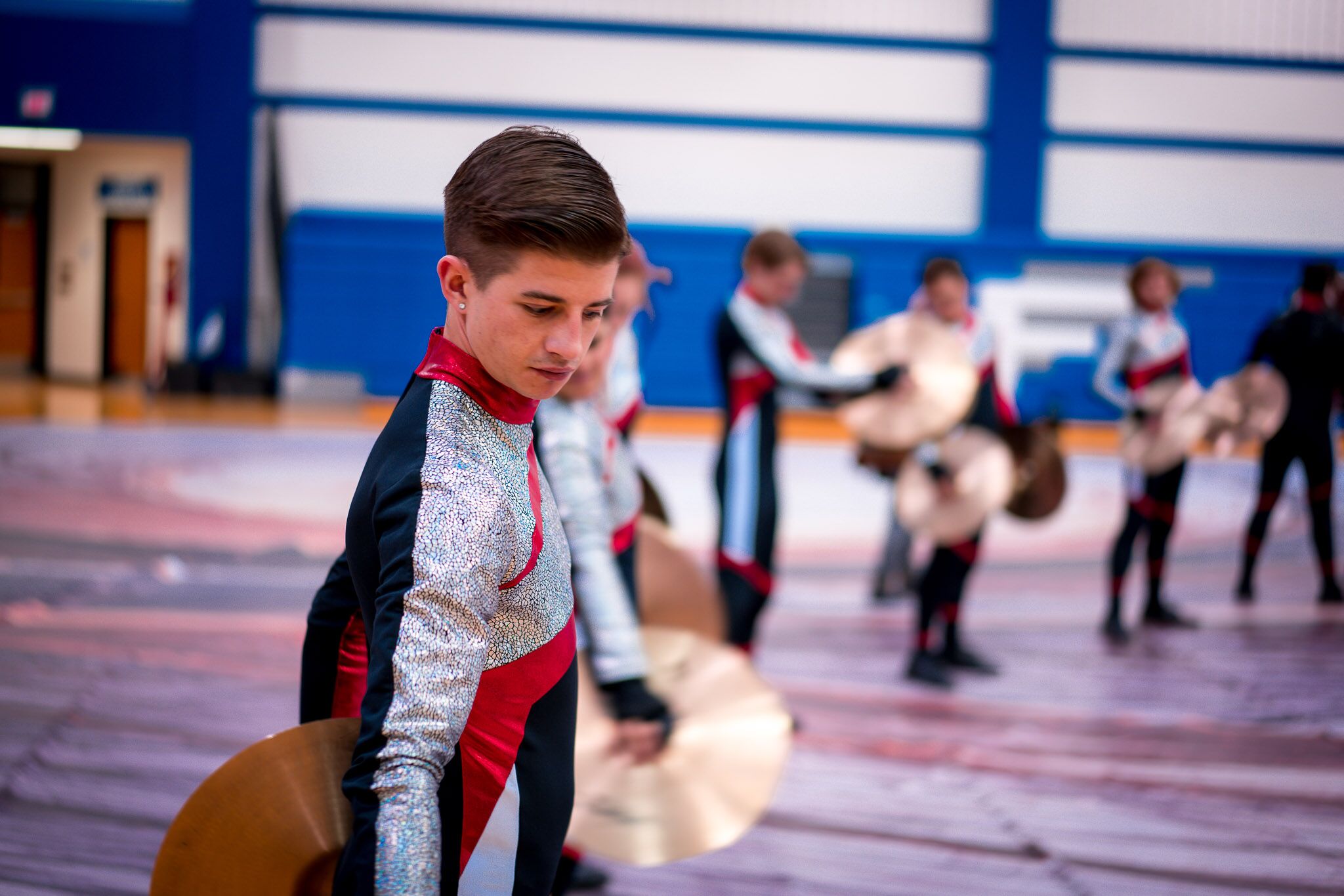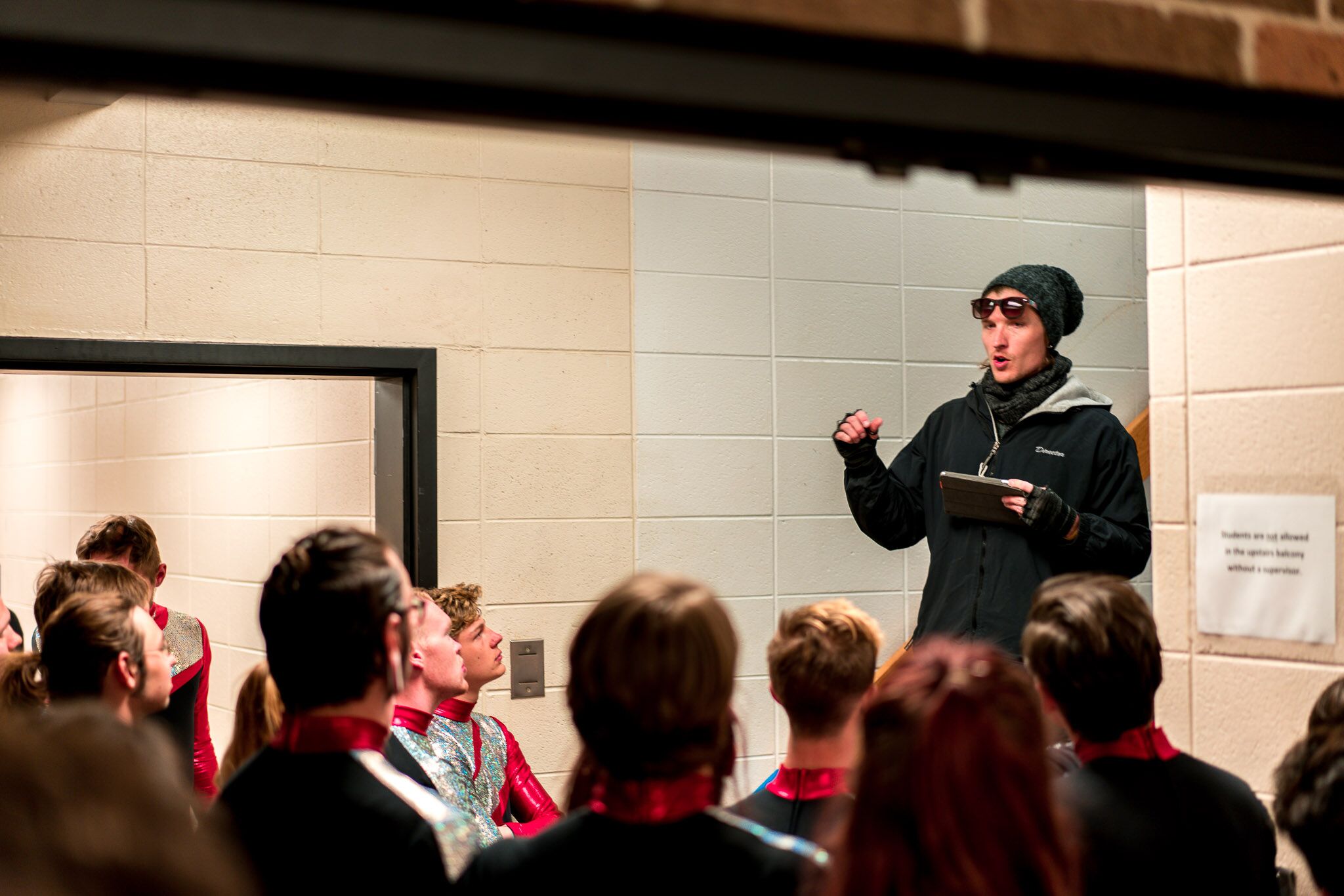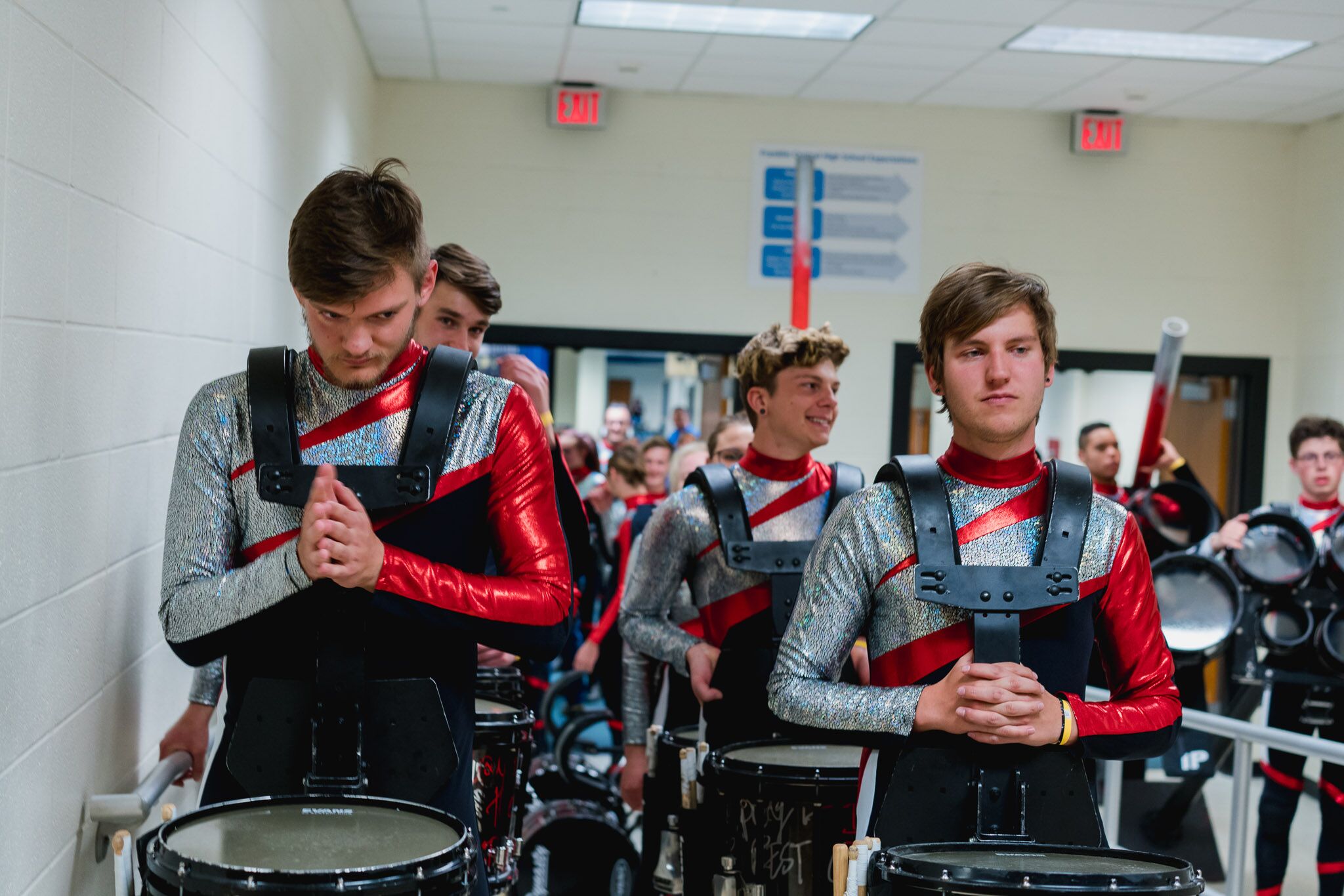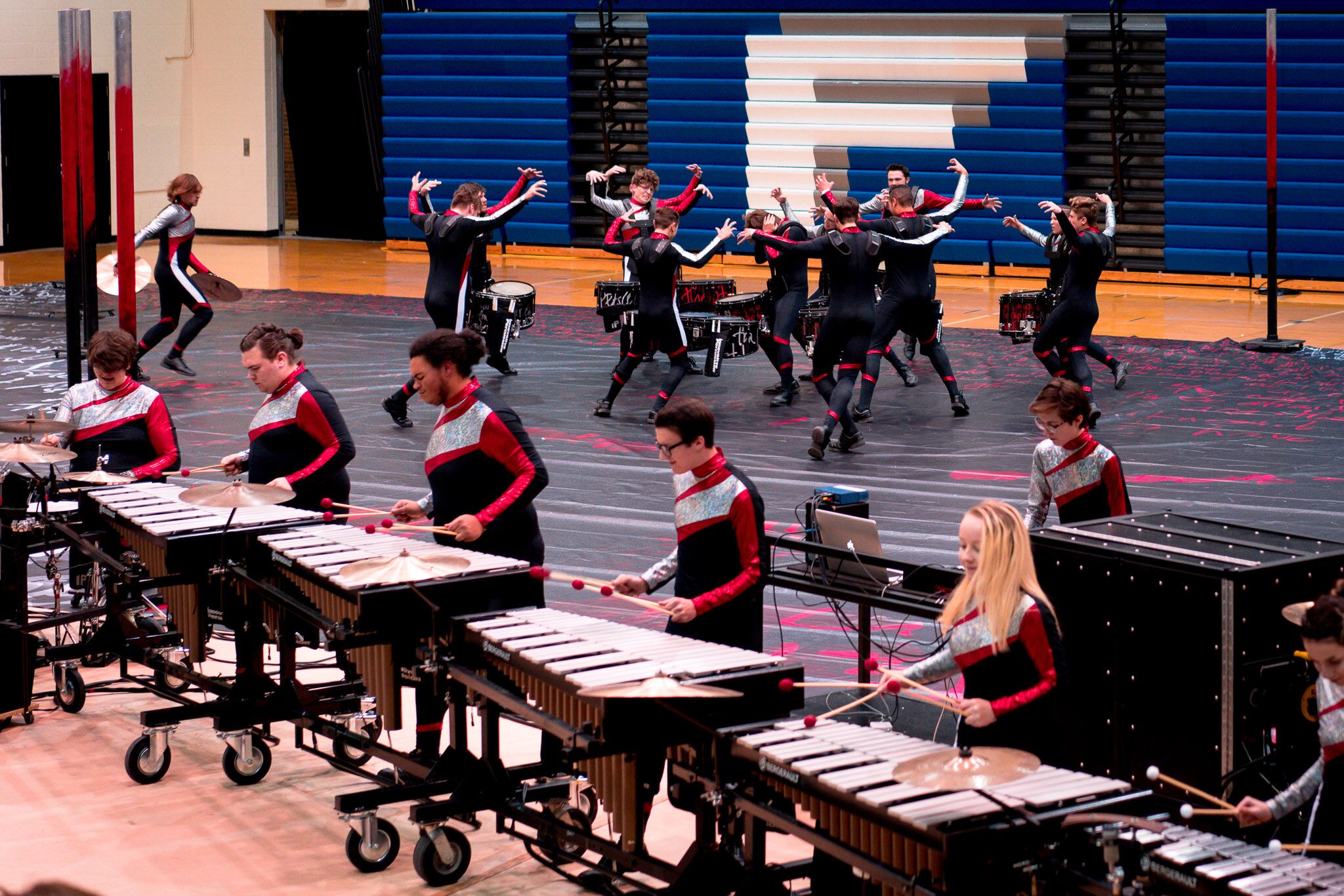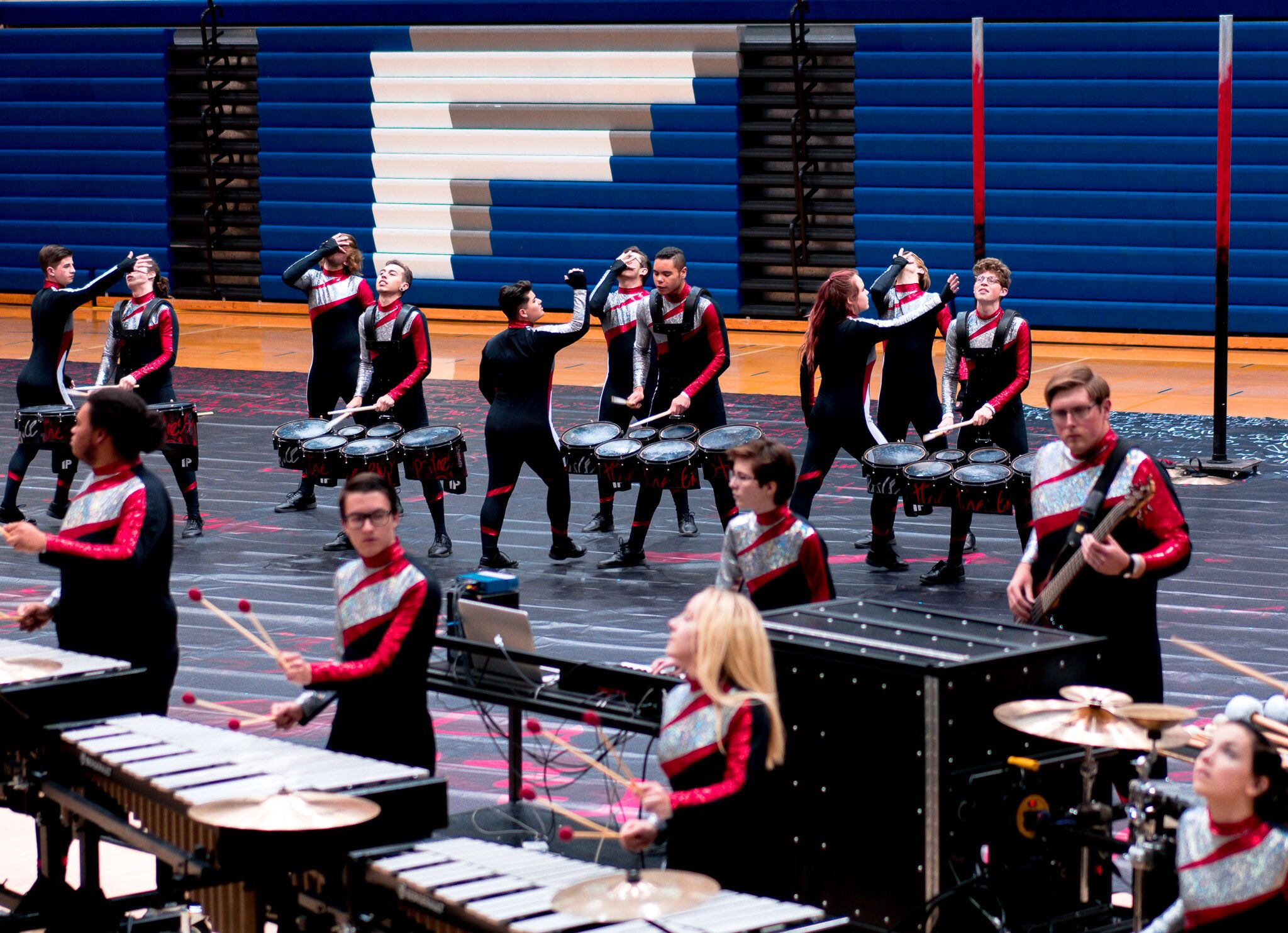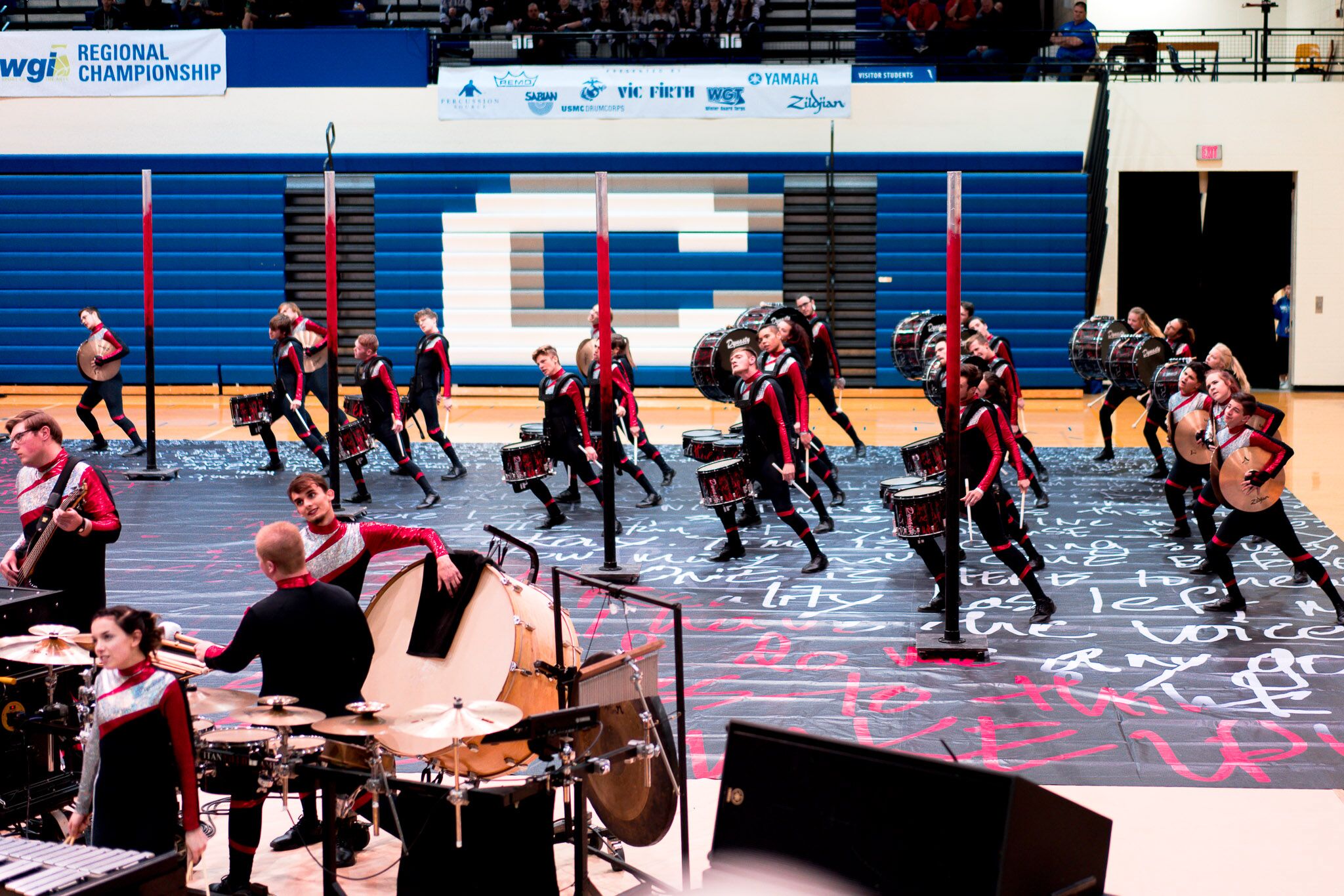 By Abner Miralda, Photos by James Procell
INov8 Winter Percussion scored a 90.15 at the WGI Indianapolis percussion regional competition, finishing top of class in Percussion Independent Open (PIO).
The result was a culmination of another week of hard work on behalf of the cast.
"The Friday night rehearsal was great. Everyone was on their A-game," said Dave Isaacs, Ensemble Director. "We were up late and then had another great short rehearsal on Saturday morning."
That momentum carried into prelims, the first full showing of Time Bomb in its entirety. "The show is complete as far as length -- but it will never be fully complete," joked Isaacs, alluding to the ever-changing demands of the marching activity.
However, the extra length of the show meant INov8 exceeded its scheduled floor time. Fortunately, WGI threw out all time penalties for Open Class.
"The energy was there. We had minor mishaps with timing, but I think everyone in Open Class had the same issue. We have a full show now-- [timing] is something new that we have to fix for next week."
After the performance on Saturday, a relaxed yet productive rehearsal ensued.
"Everybody's apprehension from the regional was gone," explained Isaacs. "Friday nights are usually pretty tense because I think everyone is hesitant and a little nervous about a big show weekend. On Saturday night we were able to have a good time at rehearsal and work hard. Even Brian Stockard, our Zildjian rep stopped by. It's great to have supportive partners in this activity."
On finals day, the emphasis was on performance and clarity, and INov8 delivered.
"The finals performance was far better [than prelims]. It had even more energy and the clarity we needed was there across the board."
INov8 returns to action at the WGI Mid-East Percussion Power Regional on March 23 - 25, 2018 at BB&T Arena in northern Kentucky. It will be the final major test before WGI Finals.
INov8 has open positions for a second synth/piano player and a marching cymbal to fill its cast. To join, visit our join page.
Support INov8 in the stands and in the lot-- purchase official INov8 gear at our online store, inov8ensembles.storenvy.com.
Full prelims scores. Full finals scores.